Well, being in my own house this year, we have celebrated both Thanksgiving and Christmas at my place.
Thanksgiving found Mom, Tommy and Louis all at my place for dinner and dessert. Even the dog Katy came along.
Dinner included a smoked turkey breast and the usual trimmings. Dessert was three kinds of pumpkin-- a pumpkin cream dessert Mom made, a pumpkin cream pie, and a traditional pumpkin pie.
I tried to make the table up nice, and felt inspired with the centerpiece.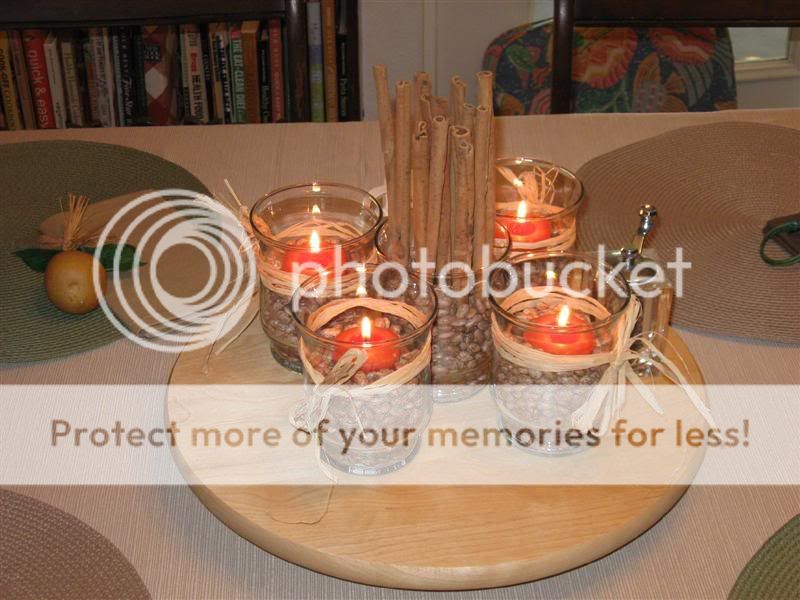 It was a nice day for all involved.
====================================================================
Christmas found Mom, Tommy and Katy at my place once more. I did a little decorating...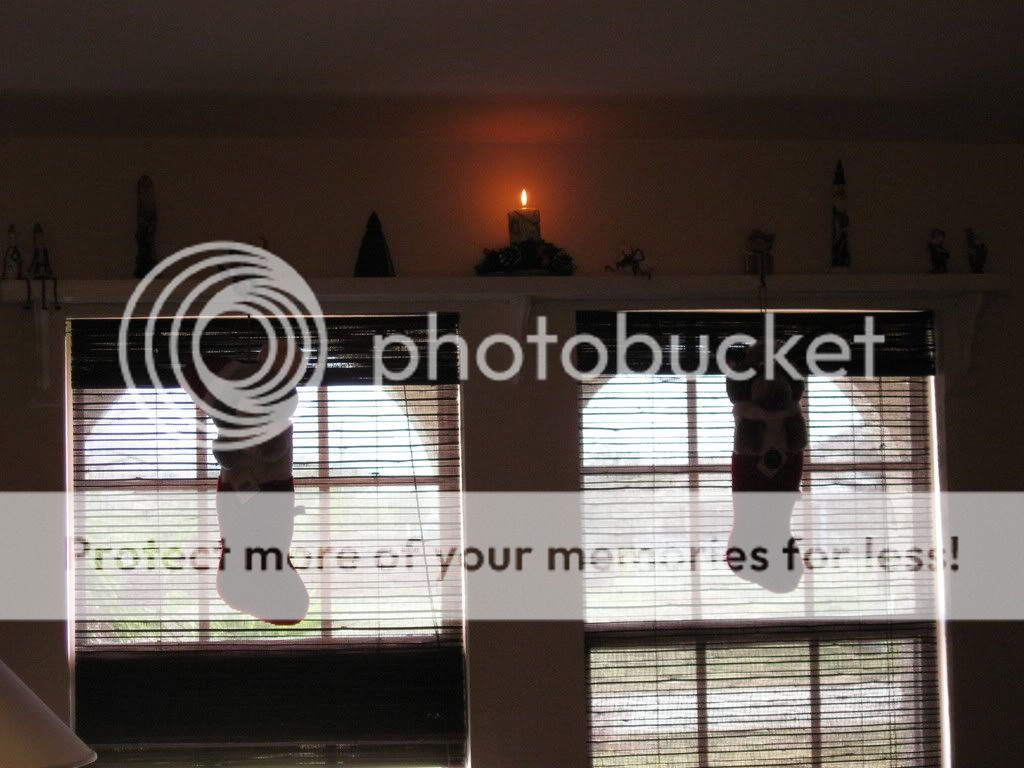 ...and, of course, included what Woodrow calls my "busy" tree.
I took a couple of pictures of some of the presents I wrapped before I put them under the tree, while Shotsie looked on.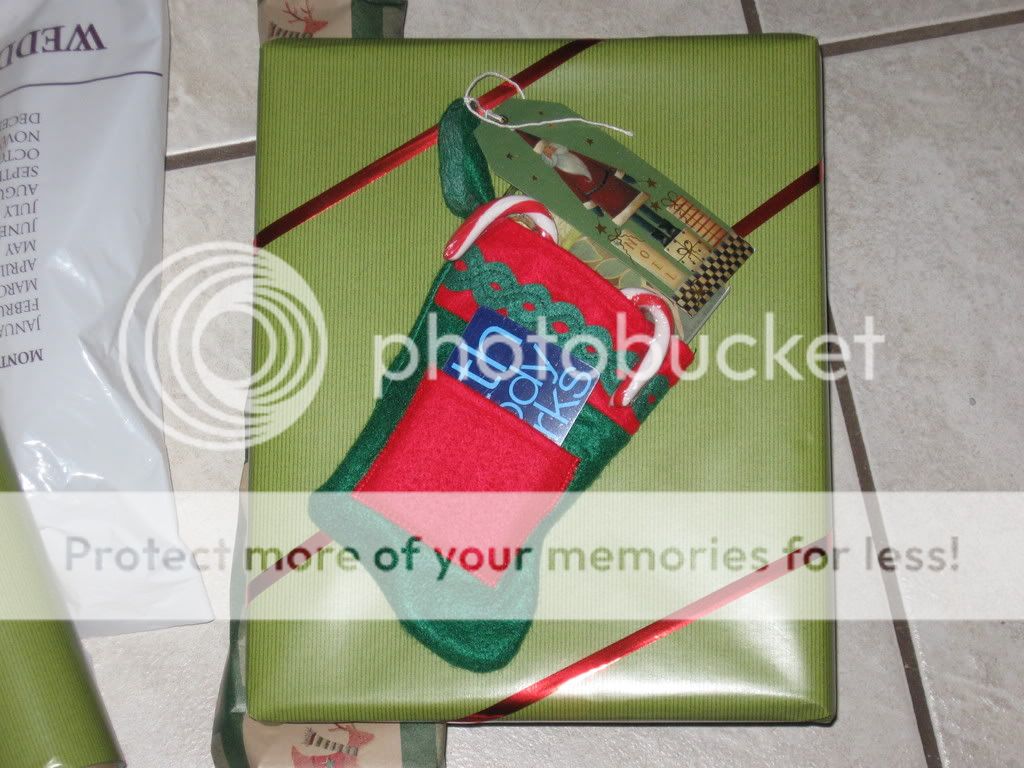 We decided on a Mexican-themed Christmas dinner this year, and I did most of it myself.
I made an entree of Baked Chicken and Cheese Enchiladas, Spicy Rice, and Zucchini-Corn and Cumin Saute, and Mom brought Twice-Baked Mexican Potatoes. The zucchini dish I made up myself, and was surprised to see that it ended up being my favorite dish of the night. This is a recipe for Heather's Zucchini-Corn and Cumin Saute:
Heather's Zucchini-Corn and Cumin Saute
2 zucchini, chopped into big chunks
Corn kernels from 3 ears of corn
1 onion
Olive oil
Cumin, salt and pepper (to taste)
Saute zucchini, corn and onion in olive oil until tender. Season with cumin, salt and pepper.
We decided to just eat on TV trays for dinner, but I still did a centerpiece for the dining room table.
hee hee
In the vase was a bouquet of carnations in the back with plastic spruce in the front. It actually looked pretty nice, though.
We wound up not opening our presents until evening.
For dessert I made Apple Stuffed Cheesecake with Warm Caramel Sauce. Shoot! I forgot to get a picture of that!
All in all, it was a nice day for all, I think.