It's that time again. I've been delaying, and now I have a bunch of people to thank for items that I've won in giveaways.
First, from
Zooguu
, I have this adorable stuffed penguin I call Nermal. Nermal became my "mascot" during the recent 24-hour read-a-thon that I was a part of.
So cute! This was won through a giveaway on
New To This Whole Mommy Thing
.
Then, just a week or so later, I won on this same website again. This time I won this lovely little personalized notepad.
You'll note that I have censored the pad for my privacy, but isn't it adorable? This notepad comes from
Sweet Life Paper
. I will definitely use them again for personalized stationery.
I got this awesome cookbook from
Olga
of Mango & Tomato.
Olga does cooking and beautiful food photography.
From
So Many Precious Books, So Little Time
I won this intriguing diet book Engine 2.
Evidently it was written by a firefighter, and includes recipes from the firehouse and exercises.
I also won the book Galway Bay, which I was very excited about.I really wanted the opportunity to read this book. However I am for some reason missing the picture that I took of the book. Suffice to say, it looks the same as the image from Barnes and Noble...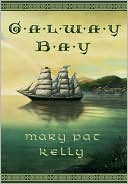 It's a long read, so it may be a little while before I get to it, but I look forward to it! This book was on behalf of
Bookin' with Bingo
.
And, last but by no means least, there was this little lovely gift.
This little lovely came from
Beads by Evelyn
.
And inside...
Aren't they cute little earrings? I immediately put them on, and my boyfriend loved them. He thought they were very feminine, which is always a plus for me. I get so little chance these days to express my femininity.
So many great gifts! Thank you so much to
Zooguu
, Olga of
Mango & Tomato
,
So Many Precious Books, So Little Time
,
Bookin' With Bingo
, Hatchette Books,
Sweet Life Paper
,
New To This Whole Mommy Thing
, and
Beads by Evelyn
.
Thanks so much! You guys are awesome!