My girl Fancy is a big fat girl, sweet-tempered and easy-going.
But she has a little problem. She is challenged.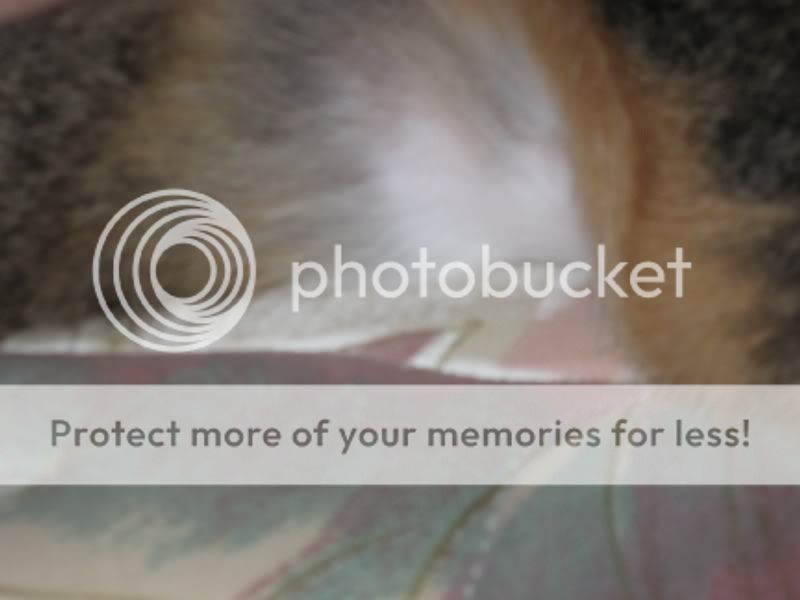 Follicly-challenged.
I don't know what her problem is. I don't know if she is so fat that certain areas of her body are rubbing off her fur, or if she is licking excessively. I've never witnessed her licking excessively.
But she's still a pretty girl.
So, shhhhhhh! Don't tell anyone. It's our little secret!